One of the challenges of working from home is setting up your workstation. You want maximum comfort and a hardcore set-up so you could work efficiently. So what do you need? A heavy-duty monitor mount!
A monitor mount, otherwise called a monitor arm is a bracket used to hold up a computer monitor or display screen. A monitor mount allows you to adjust the monitor at any angle, position, height, or distance you want it to.
Whether you're working from home or at the office, you know that an ergonomic adjustment can help you work productively and comfortably. When working long hours, you don't want back pain, neck ache, or eye discomfort, right?
So better invest in a monitor mount now. Don't look elsewhere because The Monitor Lounge has a great selection of monitor mounts. Before getting to know these products, it's better to know the five reasons why you should have a monitor mount for your home office.
5 Reasons Why You Should Use a Monitor Mount
Before anything else, if your work involves facing the computer 24/7, you need to know what's right when it comes to monitors:
The top portion of the monitor should be at eye level with the user. This is not something a standard monitor could not achieve. That's why you'll need a monitor mount.

In your workspace, the monitor should be an arm's length away.
So, let's skip to the good part and learn the five reasons why you should use a monitor mount, especially when you work from home most of the time.
Effective and Functional Workspace
One of the main benefits of having a monitor mount is an effective and functional workspace. Get this — once you have a monitor arm, it won't take up much space on your desk.
Thus, you have much wider space for your desk. You have more space to write, and everything's organized. You know what they say, an organized workspace means more work gets done!
Increased Productivity While Working
While working, you may have experienced these scenarios one too many times:
You spend too much time adjusting your monitor to suit your comfort level.

You waste too much time stretching your back and neck because you stare at your monitor too low.

Your work seems unorganized because of the clutter and small space on your desk.
These are scenarios you never have to experience once you invested in a monitor mount. Instead of wasting your time stretching your neck or adjusting the monitor, concentrate on your work. Increase your productivity with a monitor mount. It's going to be a small addition to your workspace that will make a big difference to your work productivity.
Reduced Eye Strain, Backache, and Neck Discomfort
Video editors, graphic designers, web designers, and other professionals who work in front of the computer all day usually complain of eye strain, backache, and neck discomfort. How so? Because the monitor is not positioned the way it's supposed to be.
If this issue is not addressed immediately, you're likely to end up with a sore body and strained eyes after a long day of work. With a monitor arm, you can adjust the position of the screen any way you want it.
If you feel like changing the position of your chair, simply adjust the monitor to meet your eye level. You can even work while standing! Yup! You read that right! It's possible.
If your work involves working in front of the computer most of the time, don't let your body suffer. Why work in agony if you can avoid it? That's where a monitor stand or mount can save you.
Better Posture
Other than body aches, neck discomfort, and eye strain, did you know that wrong positioning in front of the monitor may lead to posture problems as well? Slouching and leaning forward are common problems of hardcore gamers.
This leads to bad posture and chronic back problems which are hard to correct in the long run. Monitor arms can prevent posture problems and eventually be comfortable while working.
It's a Must for Multiple Monitor Set-up
If you want to be a hardcore gamer with dual screens. Perhaps your work requires a multiple screen set-up, then you'll definitely be needing a monitor arm. Monitor arms are available in single, dual, and triple set-ups.
Get this — you have two or three monitors, without a monitor arm you need to have a long desk. Then what? Another hundred bucks to spend and you need to free up more space in your home office?
That's just too much! With a monitor arm, you don't have to go through all the hassle! A monitor arm can save you from all that trouble. So yes, a monitor arm is a must if you plan to have a dual or triple monitor set-up.
The Best Monitor Desk Mounts for You!
With the reasons you've read above, you would conclude that a monitor arm is a necessity. It's not just an accessory but is a necessity for those who work in front of computers for a long time.
So without further ado, here are the Iiyama monitor mounts you can choose from The Monitor Lounge.
Best Monitor Mount for Mini or Thin PCs: Iiyama ProLite MD BRPCV01 Single Monitor Black PC Mount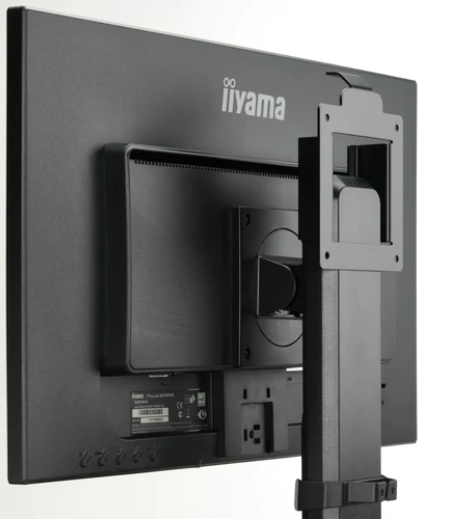 If your monitor size is between 19 to 24 inches, this wall mount monitor arm is a great choice for you. This is recommended for thin PCs or a Mini PC. It has an adjustable weight, but not the viewing angles.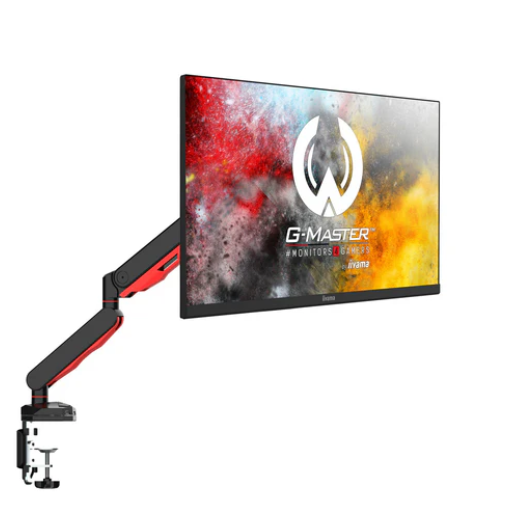 Whether for gaming or professional use, this is a mounting arm everybody will surely love. This mount can carry monitors up to 9kg and wait for it — it has LED LIGHTS! You can adjust both height and viewing angles. This is an excellent choice if you want to work while standing at times or if you're using ultrawide monitors.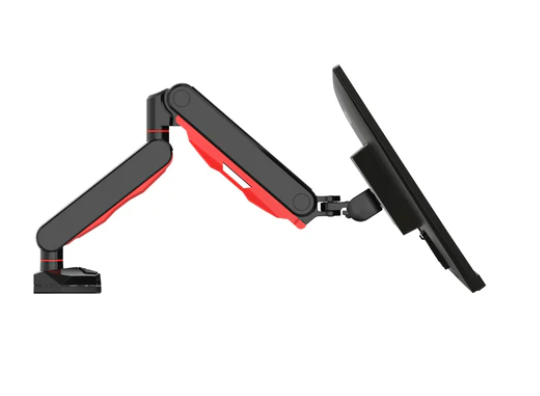 Best Desk Mount for Dual Monitors Set-up: Iiyama ProLite DS1002C-B1 Dual Monitor Arm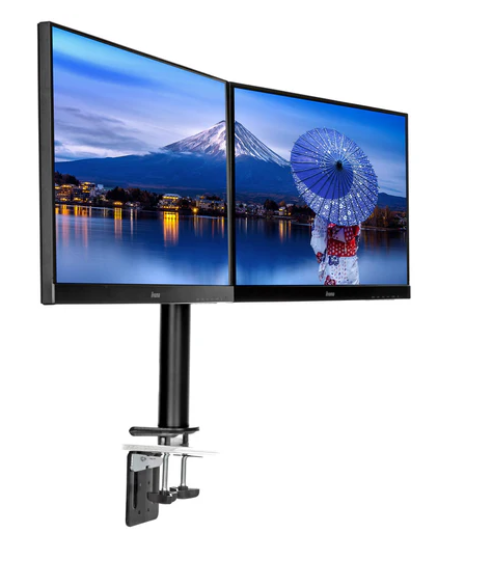 This sturdy dual monitor mount comes with a clamp and can accommodate up to two 30-inch flat screens. This is truly a space saver on your desk! Along with adjusting its height and viewing angles, you can tilt, swivel and rotate this dual monitor stand as well.
Best for Triple Monitors Set-up: Iiyama ProLite DS1003C-B1 Triple Screen Desk Top Mounting Monitor Arm
Three screens? No problem, Iiyama's got your back! This mount can accommodate up to three 27-inch flat-screen monitors. This bad boy is a force not to be reckoned with. Cable management? Check! Adjusted viewing angle? Check!
Order Your Monitor Mount Now!
What are you waiting for! Make this small change to your workspace, and experience a big difference in your work productivity! Order an Iiyama monitor mount now at The Monitor Lounge.