Many companies allow their employees to work from home. Some of these companies provide their employees with computers while some may not.
If you are one of those employees who opt to work at home for comfort and convenience and use your personal computer for work, then this article is going to help you.
To help you work from home more comfortably, Iiyama has compiled its three best monitors for home use that are perfect for you.
Whether you are doing basic desktop publishing, or working with multimedia the monitors listed below offer quality visuals with large screens and are packed with extra features.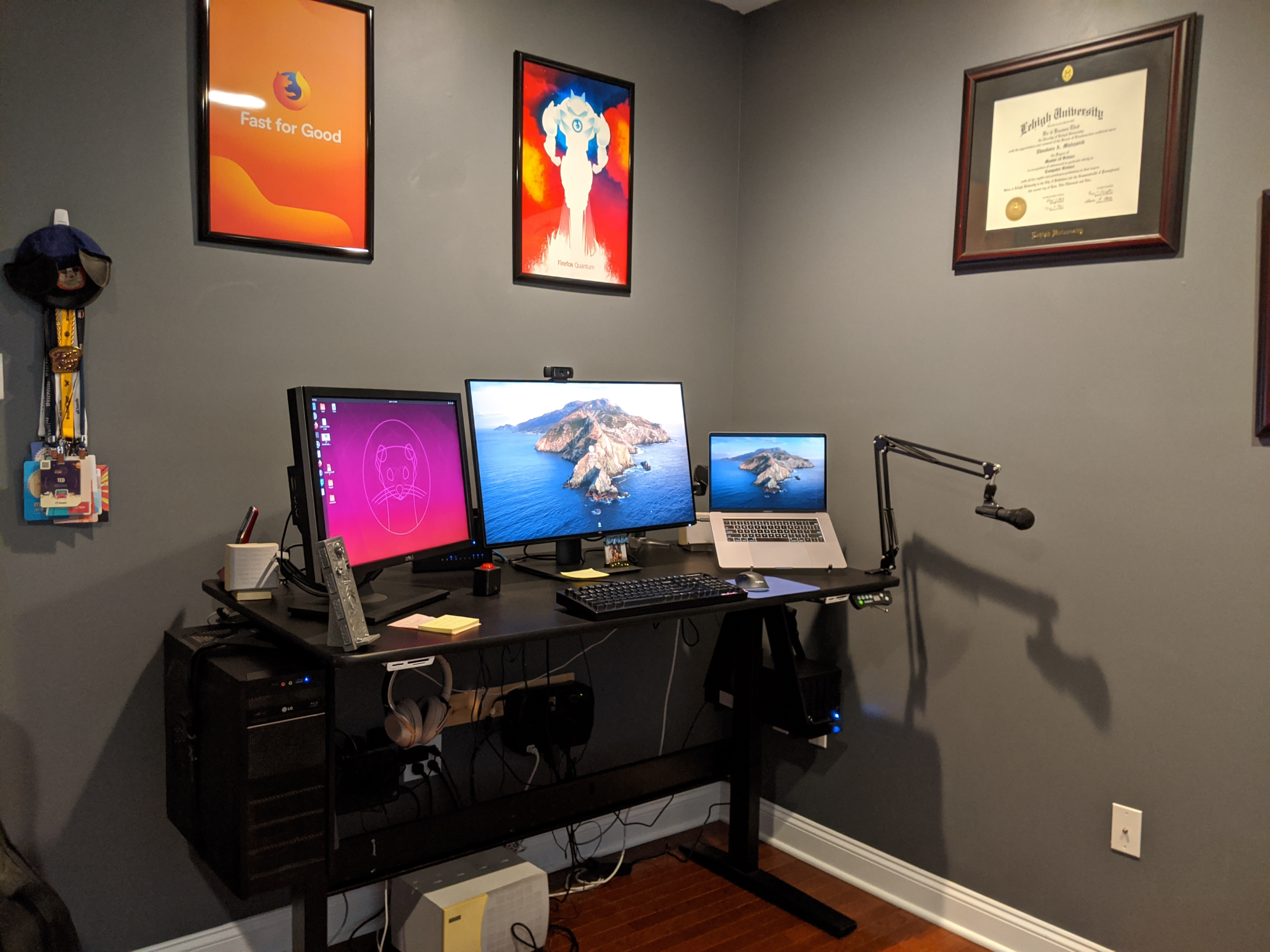 What to Look For in a Work-From-Home Monitor?
Computers are so important to everyone's working life that it is crucial to have the ideal work-from-home setup. When purchasing a monitor, you need to check its price and performance level.
You also have to check the connectivity options, image quality, color accuracy, color gamut, as well as its compatibility with other devices.
Here are the considerations to look into when purchasing monitors for working-from-home:
Wide Screen
How wide your office monitor will be would depend on your available workspace at home. If you have a limited desk space, you can opt for a 24-inch monitor.
If you have a large home office, it would be ideal to set up a 27" or 32" monitor. You may even go for a 34-inch ultrawide monitor.
Higher-Resolution
You may still prefer your laptop over anything else. However, getting a secondary screen for work can be a game-changer. A secondary work monitor with a  1080P Full HD display is great for video conferencing.
If you are working with rich texts and a high DPI display, then go for a 4K UHD monitor. Purchasing Full HD computer monitors are cheaper now and purchasing two monitors will not hurt your budget.
If you don't have the budget for a UHD monitor, you can use a 2K (QuadHD) monitor if you are working with spreadsheets, high-density data, or software with a complex user interface.
Easy to Use for Multi-Tasking
For a stable display, your monitor should have built-in digital connections like HDMI, DisplayPort (DP), and USB C port. Most adaptors for DVI, USB Type C port, HDMI, and DisplayPort are inexpensive. They are also ready to be plugged in and used.
Most computers make use of a USB C port for faster connectivity. You can read more about the advantages of using USB C ports in the blog.
Connectivity makes work more efficient. If your computer's processing unit has a DP output, choose a monitor that has a DP input. The same applies to other connectivity options.
Using an External Monitor
If you have a laptop, you may notice that there are limitations to using it the whole day. You can experience neck and back pains due to bending over and looking at the small screen size.
Aside from having one monitor, you now have the option to use a dual-display configuration. If you are using your laptop and plug in an external monitor, the monitor functions in mirror mode. This means that both screens display the same images.
For more efficient work, you can use both screens at the same time. With this functionality, two full-screen apps can run simultaneously.
This type of setup helps increase your productivity. If you plan on doing this setup, you may use a laptop stand to make the laptop and your external monitor at the same height.
The Top 3 Work-From-Home Monitors
The Best 4k Display: iiyama ProLite XB3288UHSU-B1 32'' VA Panel with UHD 4K Resolution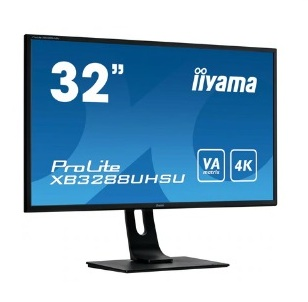 ProLite XB3288UHSU-B1 is a 32-inch 4K monitor that can display four times more information than a full HD monitor. This office monitor can accommodate above-average viewable space for a range of applications.
If you mostly work with programs such as desktop publishing, CAD/CAM drawing, photo, and web design, and data virtualization, this monitor offers you that.
It displays vivid colors, high contrast ratio as well as a wide viewing angle. This monitor is also great for work-at-home setup because of its built-in connectivity inputs such as HDMI, DisplayPort, and a headphone socket.
These inputs are compatible with various devices and most media platforms. It also has an adjustable stand for comfortable use.
Display specifications:
Panel size: 32"

Panel type: VA

Response time: 3ms

Horizontal sync: 135 kHz

Native resolution: 3840 x 2160

Aspect ratio:16:9

Panel brightness: 300 cd/m2

Static contrast: 3000:1

The Best Curved Monitor: iiyama G-MASTER GB3266QSU-B1 32" 144Hz 1ms 1800R Height Adjust Stand Curved LED Display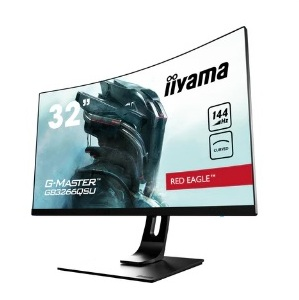 A curved monitor would also be an excellent choice as your work-from-home monitor. The G-Master GB3266QSU-B1 is a 32" curved VA monitor that can offer you a quality viewing experience and excellent picture quality.
This monitor is a 1800R curved panel that has a refresh rate of 144Hz, a response time of 1ms MPRT, and a screen resolution of 2560 x  1440.
It comes with FreeSync Premium, adjustable brightness settings, HDMI ports, a Display port, 5 watts speaker, and an adjustable stand.
Display specifications:
Panel size: 32"

Panel type: VA

Response time: 1ms

Horizontal sync: 225 kHz

Native resolution: 2560 x 1440

Aspect ratio: 16:9

Panel brightness: 400 cd/m2

Static contrast: 3000:1

The Best Touchscreen Monitor: iiyama ProLite TF3215MC-B1 32" Capacitive Touch Screen Display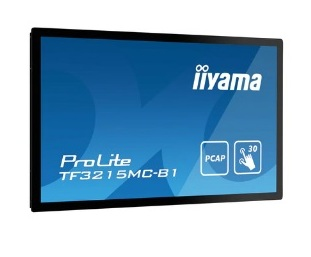 Using the latest PCAP touch technology, the ProLite TF3215MC-B1 is a 31.5-inch touchscreen monitor that you can use for work at home. This monitor is highly durable and scratch-resistant because of its glass overlay and rugged bezel covering the screen.
The ProLite TF3215MC-B1 comes with a foam seal finish that supports seamless integration into kiosks. It is also dust and water-resistant because of its IP65 rating.
This touchscreen monitor comes in handy for industrial environments, interactive multimedia, and control rooms.
Display specifications:
Panel size: 32"

Panel type: AMVA3

Response time: 8ms

Horizontal sync: 68 kHz

Native resolution:  1920 x 1080
Frequently Asked Questions
What size monitor is best for working from home?
The monitor size that is best for working from home depends entirely on the person using it. If you have a small home office, then you would need a small monitor. Generally speaking, a 27-inch monitor is good enough for a work-from-home setup.
What type of monitor is best for working from home?
The best working monitor for home use should have the ideal screen size and resolution, correct connectivity ports have suitable audio and graphics outputs and be ergonomically designed for comfort.
Final Thoughts
Iiyama computer monitors are great for multitasking and office work functionalities. You can work at home comfortably and without any worries.
You can boost your productivity at home with the help of Iiyama monitors because of their excellent display quality and flexible connectivity options.
For more product information and inquiries, you may visit the website and click the links on our site.